AIRMEXT
AIRMEXT® / SN X5(V3) /air management Top Grade Air suspension system Electronic Controll System/pneumatic/airlift
AIRMEXT SN X5(V3) is newest updated air management, now it is in pre-sale, products will be available on NOV 25,2023, if you mind the lead time, pls place order after Nov 25,2023, thank you!
AIRMEXT Top Grade air management kit
Type No:
---
Electronically controlled air suspension system, also known as the control unit is the core part of the air suspension system and electric control system has the versatility, can be applied to all models, electronic control system for the button panel , wireless remote control lift, have both before and after lifting function, supporting ECU to control computer, key-press panel and ECU, the ECU and solenoid valve only need a cable to plug connection between line, wiring simple. Want to know detailed content can also be the message consulting with businesses.
Product Highlights compared with SN X5 (V2)-----
1.Backlight adjustable (RED,GREEN, BLUE)
2.plug and play, very easy to connect
3.Already fix all bug and updated software
5.Better material quality (silicon chip ,valve etc)
6.pressure switch bulit-in (in manifold solenoid valve)
7: air tank pressure can be pre-set:
----The working setting of the air pump: when the pressure value of the air tank is lower than the start set value, the air pump starts to work; conversely, when the pressure value of the air tank is higher than the stop set value, the air pump stops working.
8:Acrylic panel is nicer than alloy aluminum cover , and better signal reception capability
9. 5-level preset, MORE accurate memory value and precise adjustment
For more details and Demo, pls followus on INSTAGRAM:
airmext_airsuspension_official
---- Four wheels independently controlled (RISE/DROP)
* Front 2 wheels Rise/Drop at same time
* Rear 2 wheels Rise/Drop at same time
* 4 Wheels Rise/Drop at same time
-----Four wheels Slightly adjustable
---- wired controller
----Cellphone APP control (IOS and Android available)
----12 kinds of language available :Chinese, Traditional Chinese,English, Japanese,Spainish,French,Thai,Korean,Russian,Dutch,Arabic,German
---- 5-Level height memory preseted /adjustable
----Password changable
---- Long press up/down button to the end
---- LED Display for Pressure (PSI)
Display precision : up to 1 PSI
Memory accuracy: up to 3 PSI
---- Automatical Security Checking & Adjusting
---- Whole stroke of car body RISE/ DROP (5.9'')
CONFIGURATION LIST:
1, AIRMEXT wired controller *1 piece
2.Manifold solenoid Valve * 1 piece
3.cable /wiring harness + air fittings&connectors: 1 set
4. Instruction Manual : 1 piece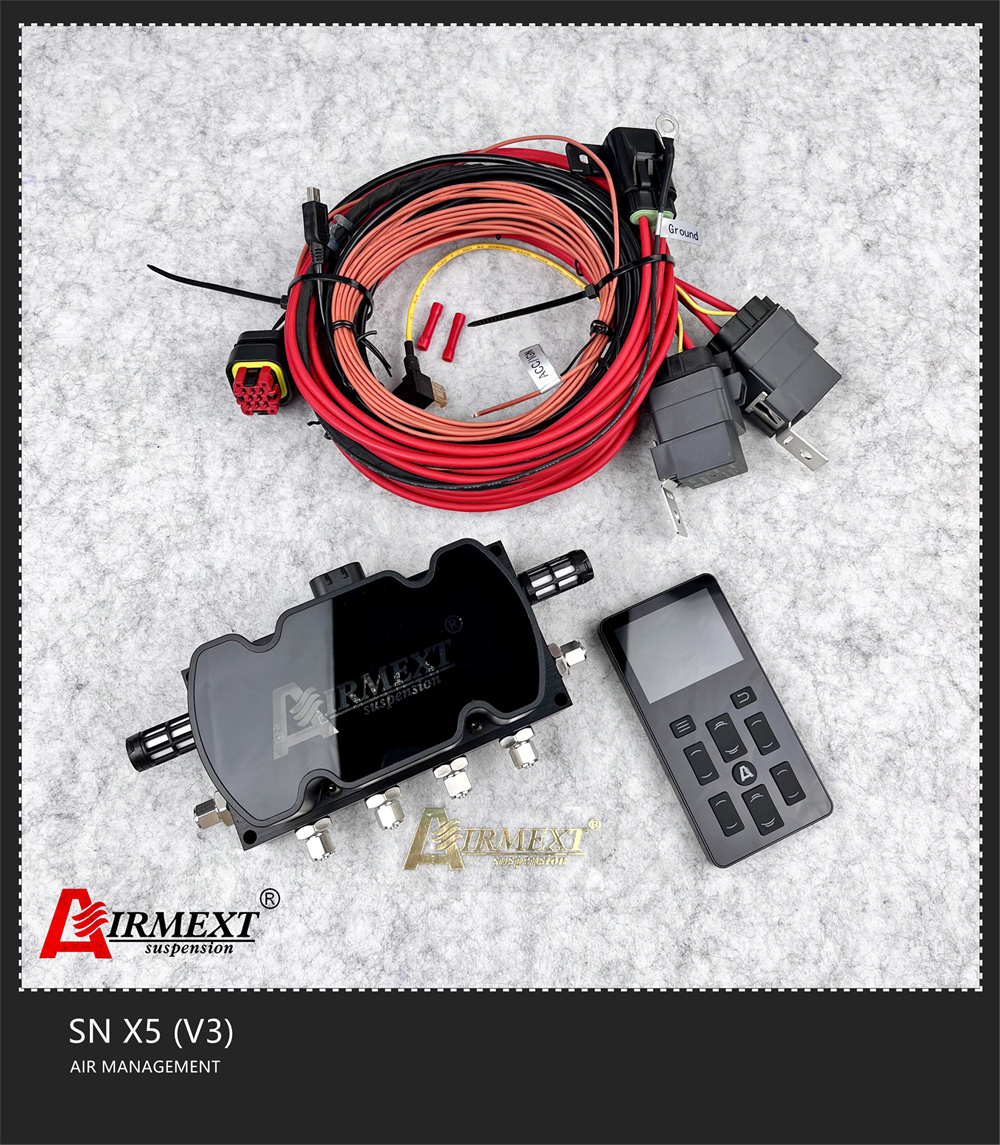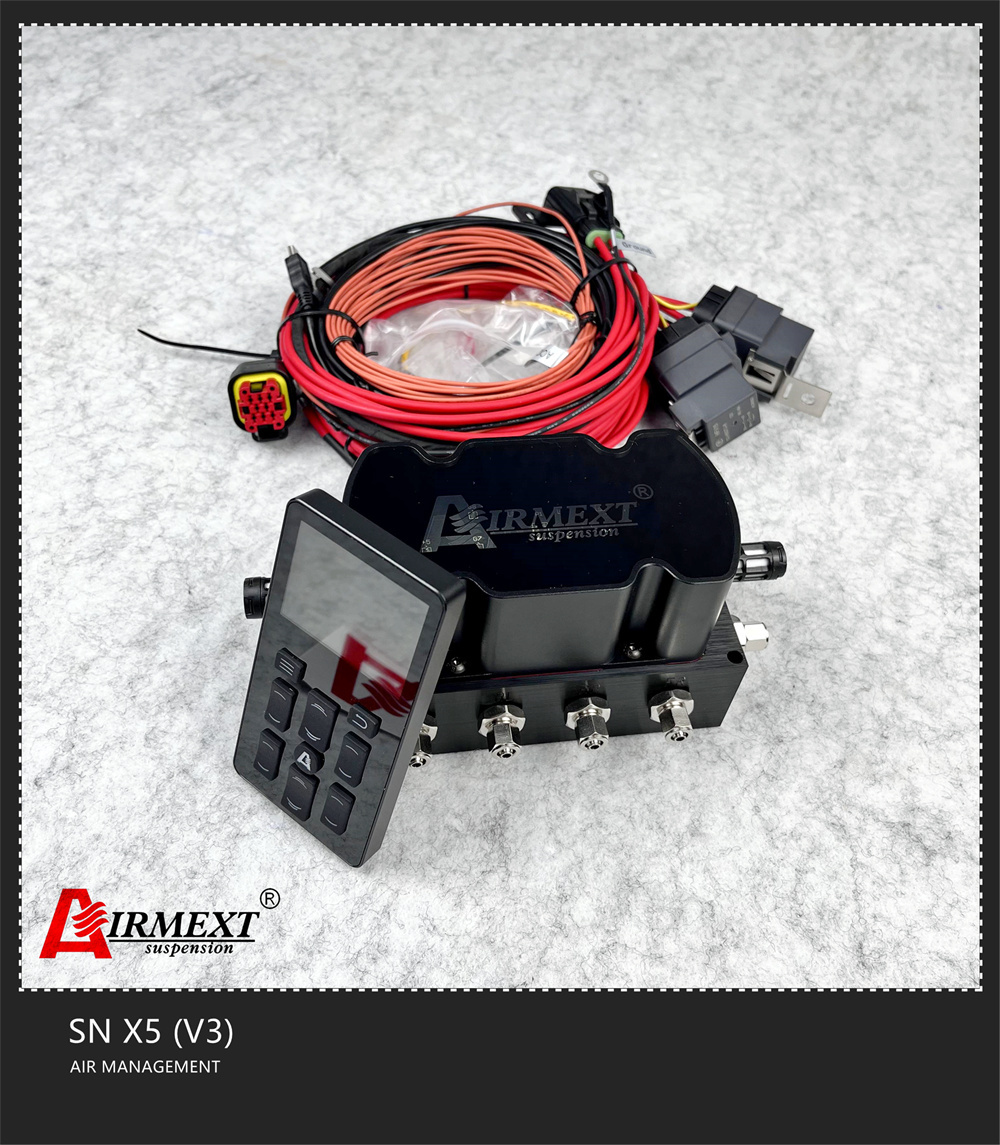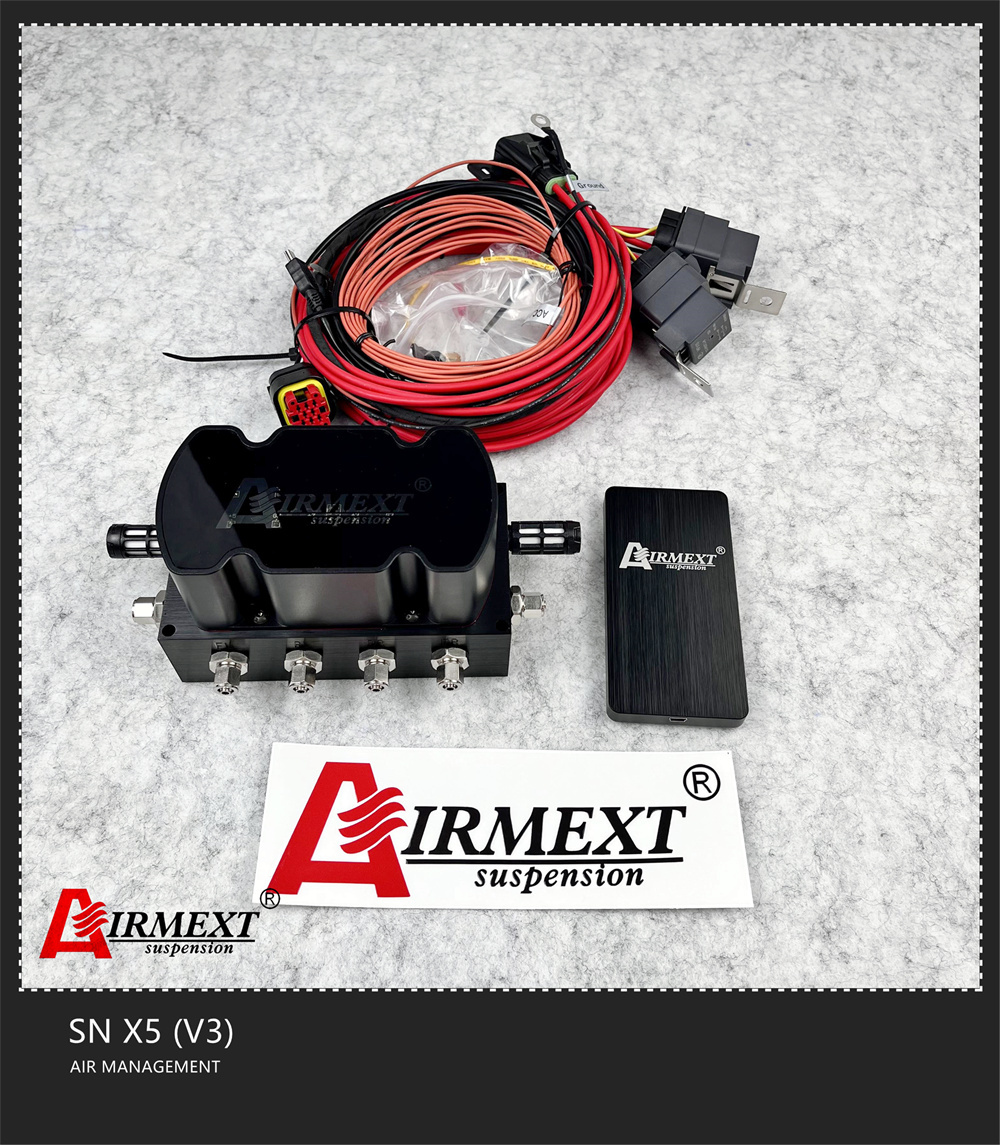 -----------------------------------------DETAILS DISPLAY---------------------------------------
AIRMEXT SN X5-- Manifold solenoid Valve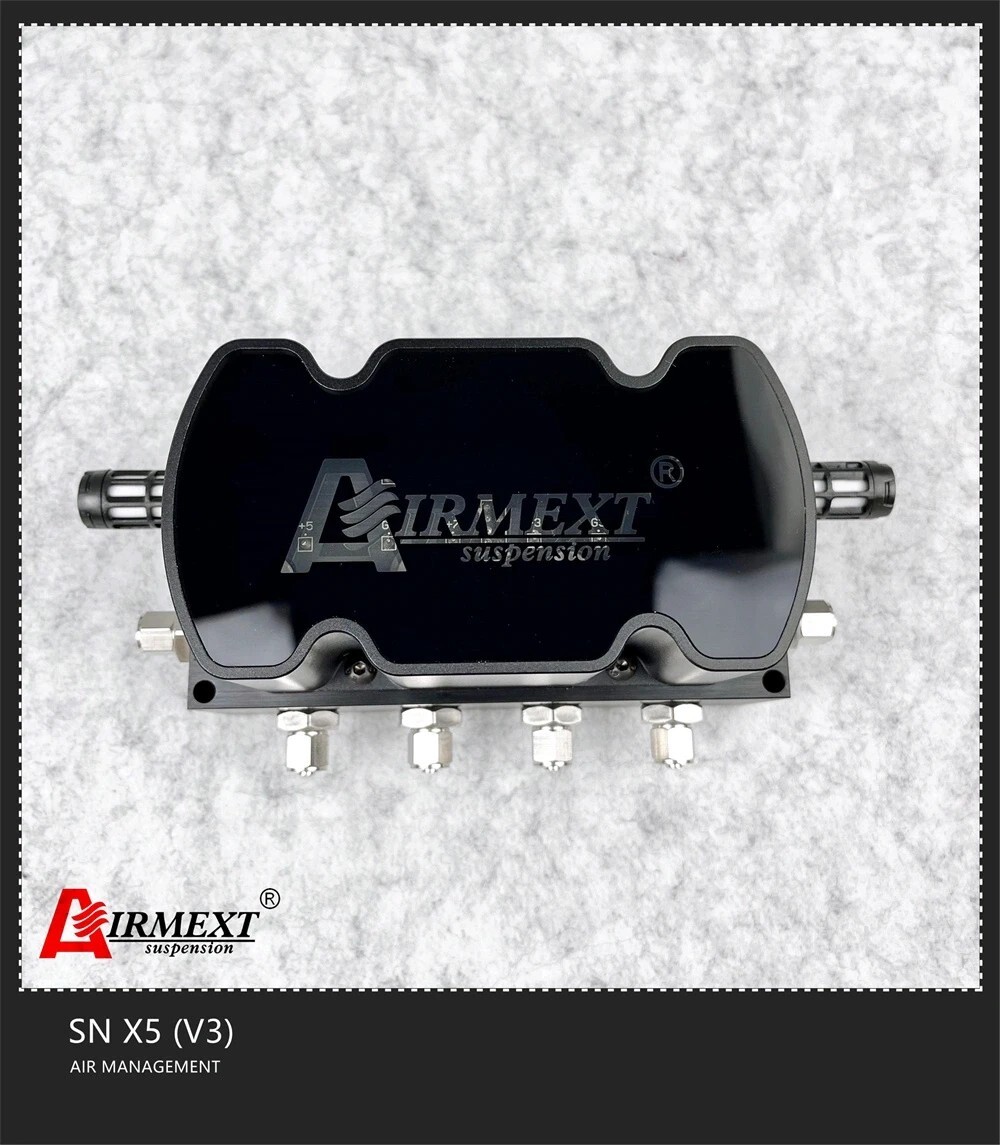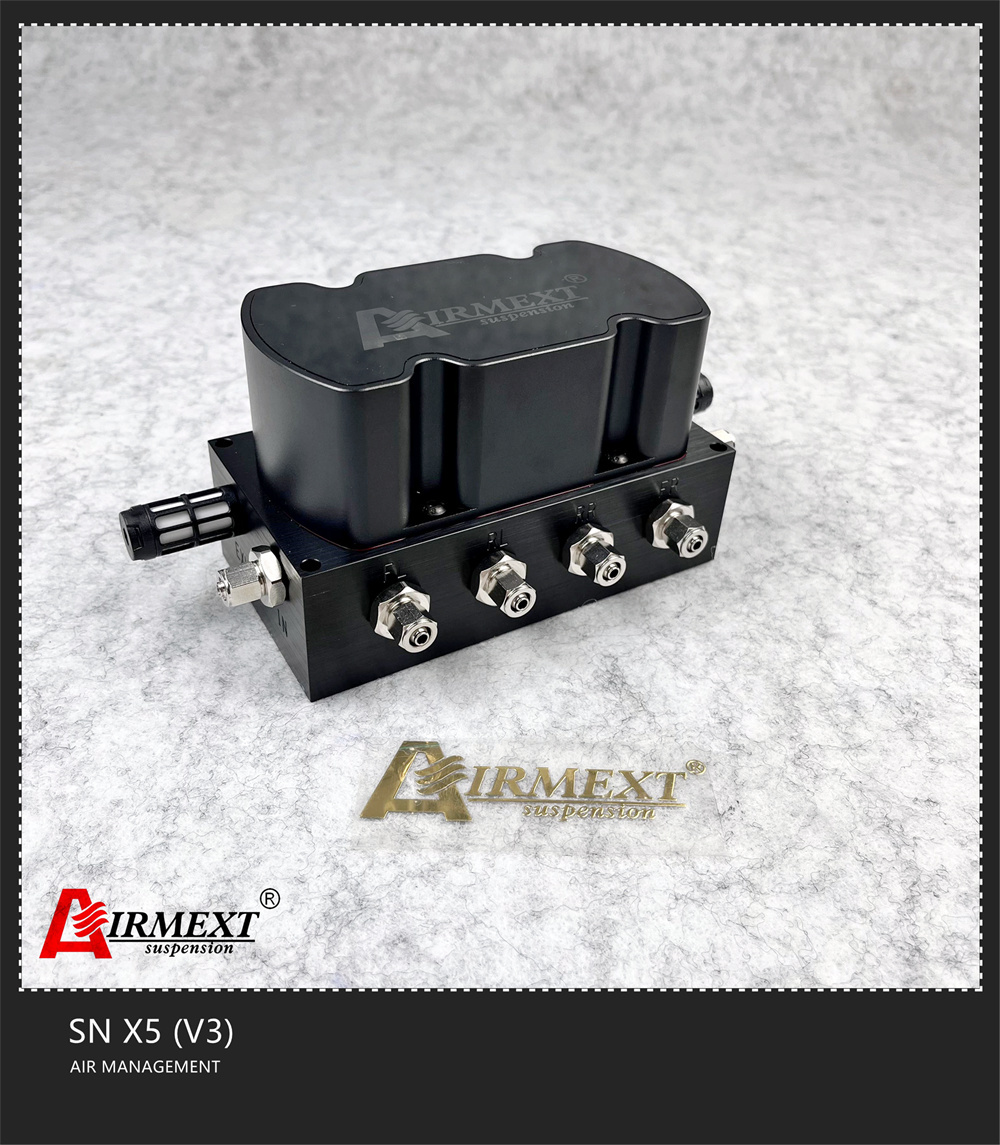 AIRMEXT SN X5 (V3)---Wired controller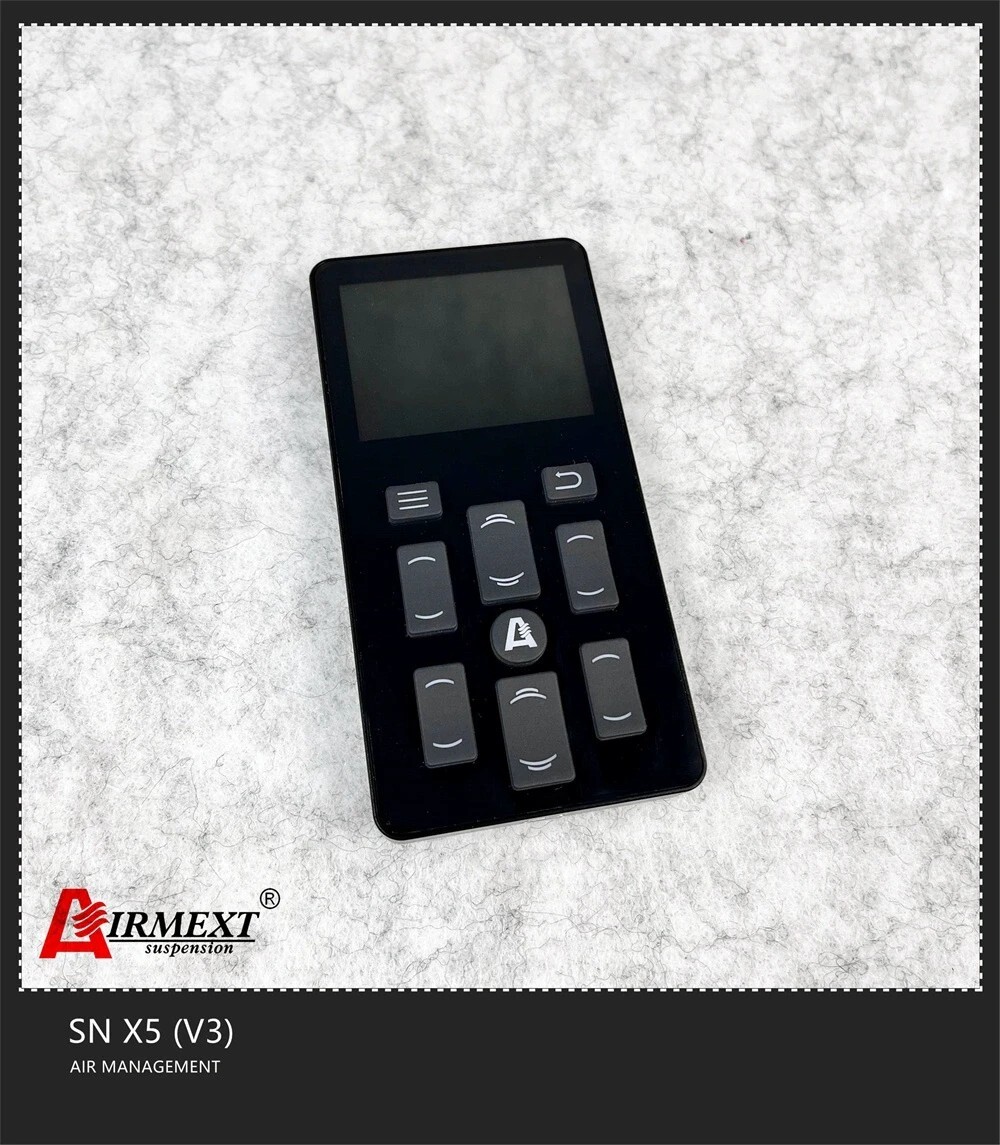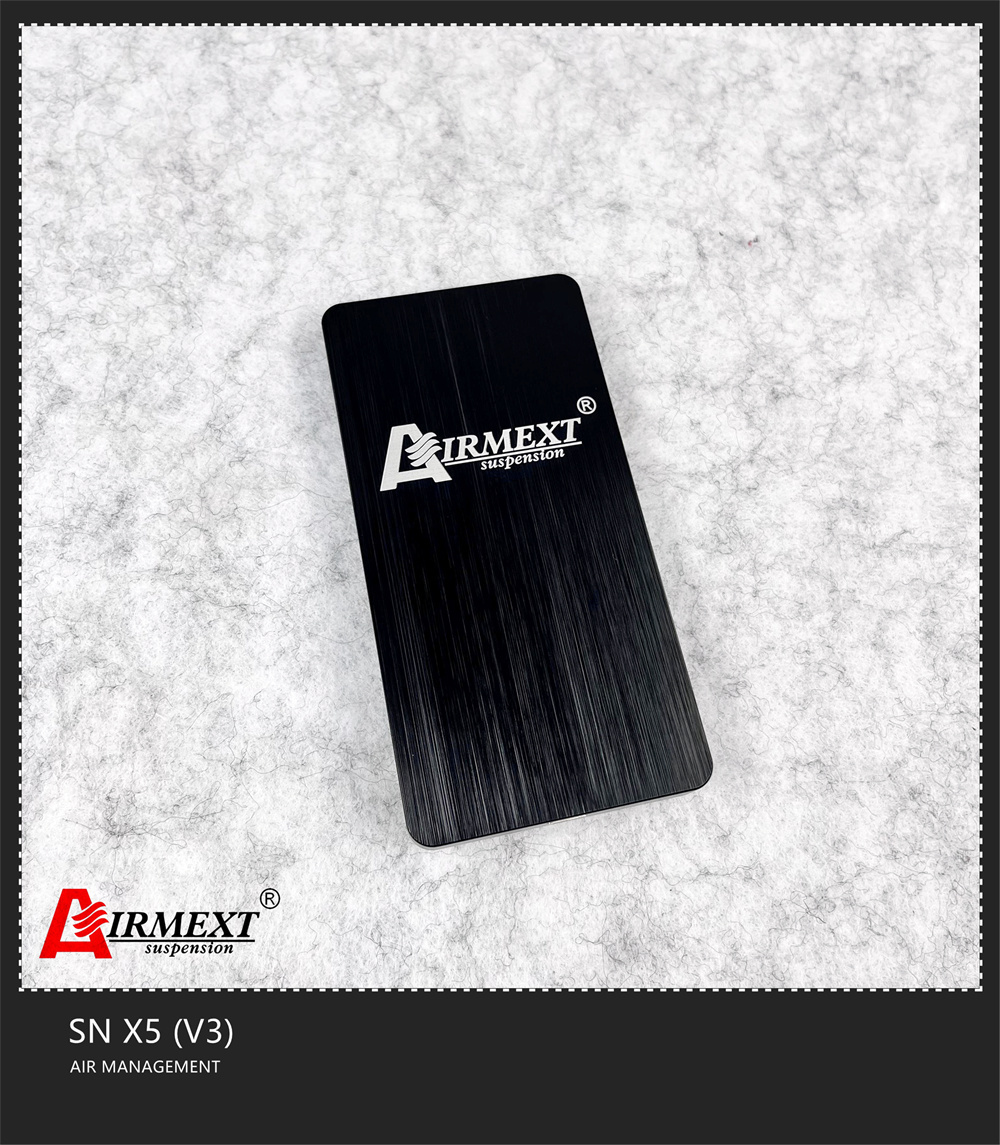 AIRMEXT SN X5 (V3)---Modeling display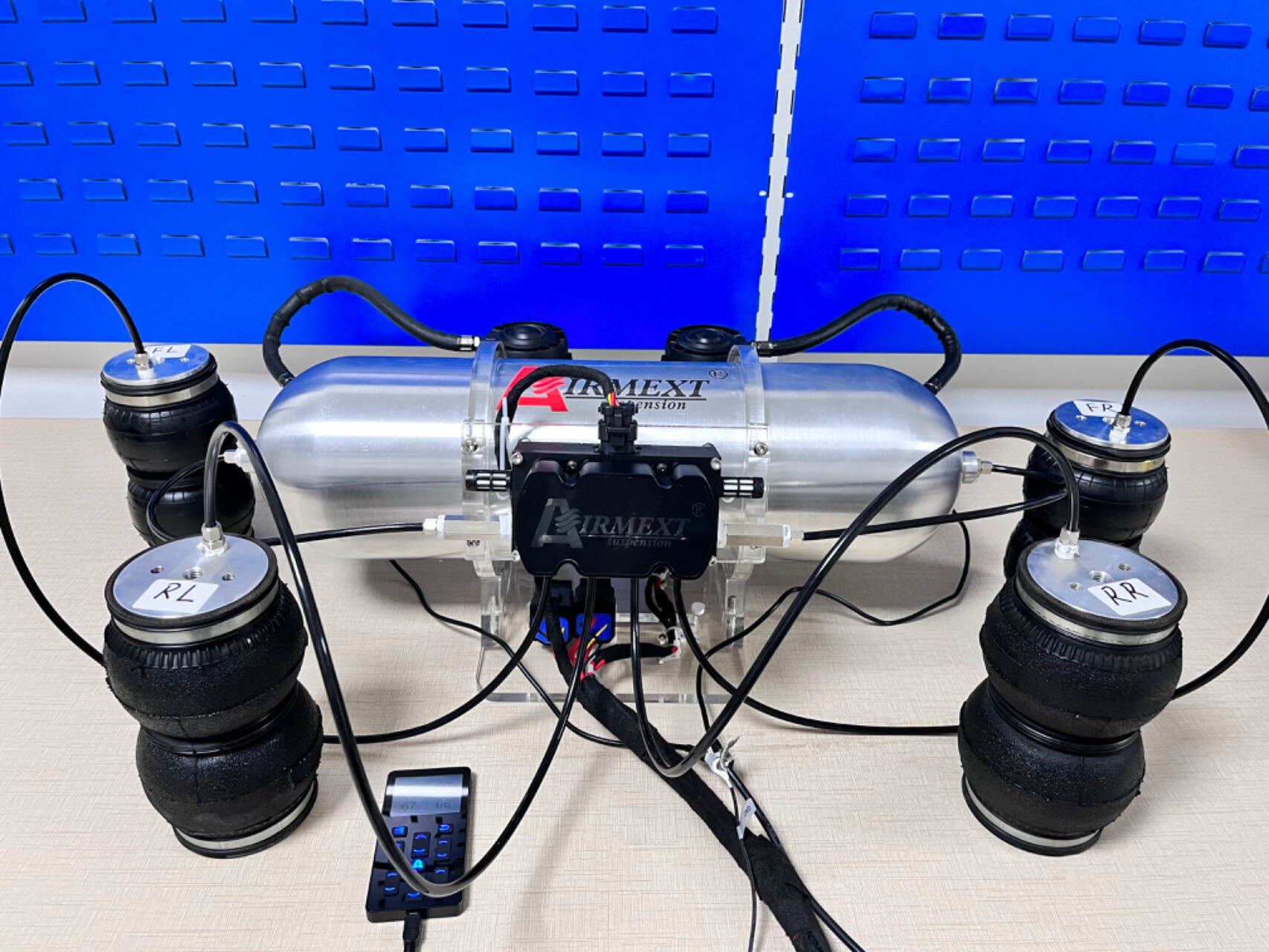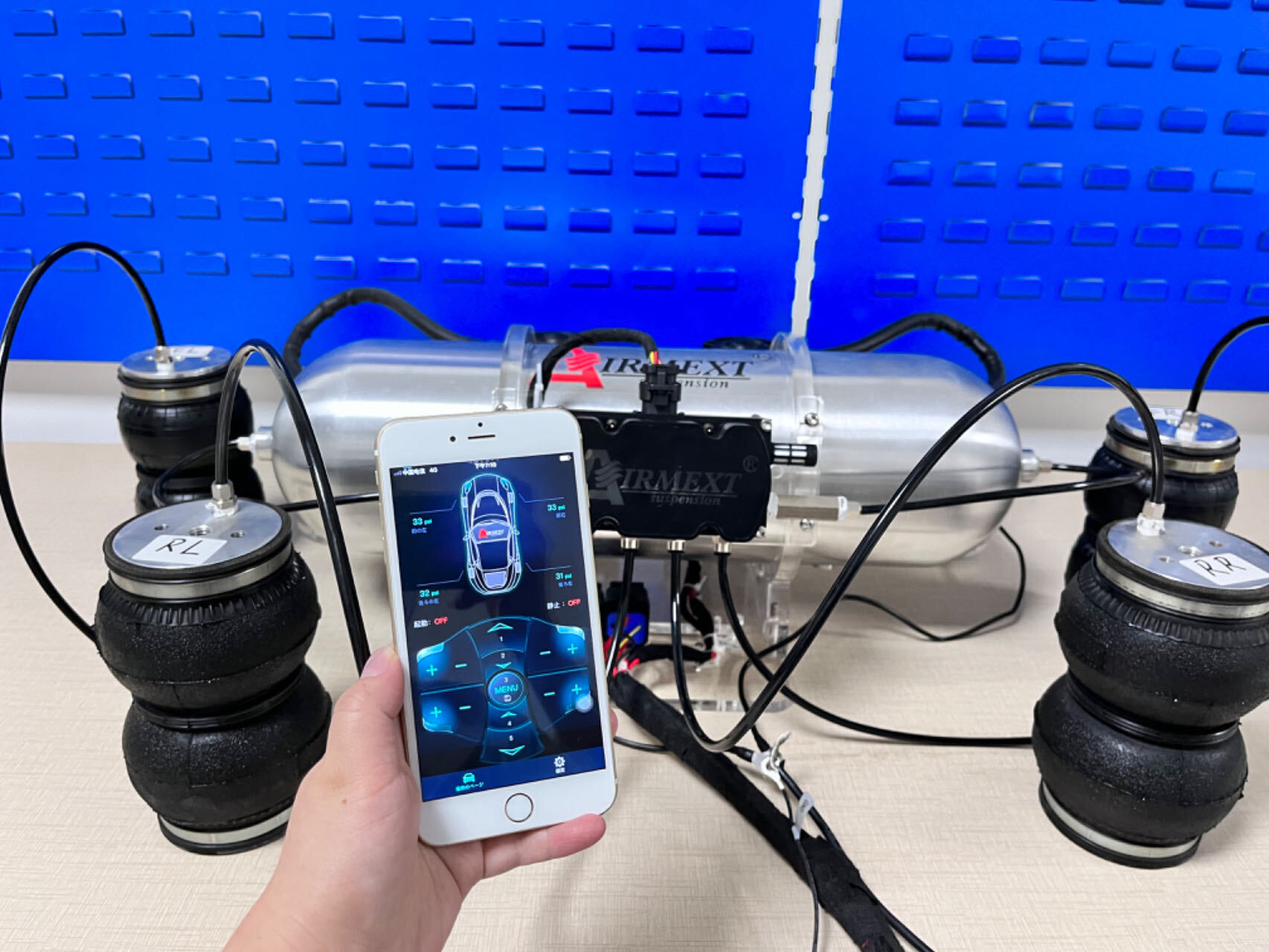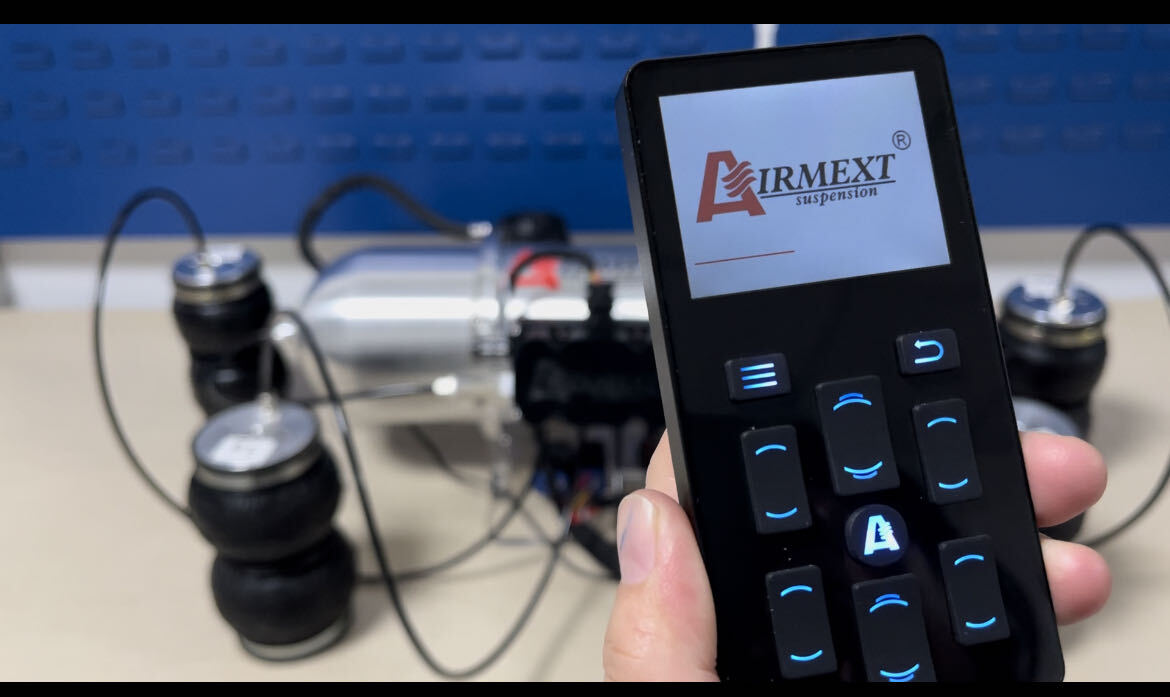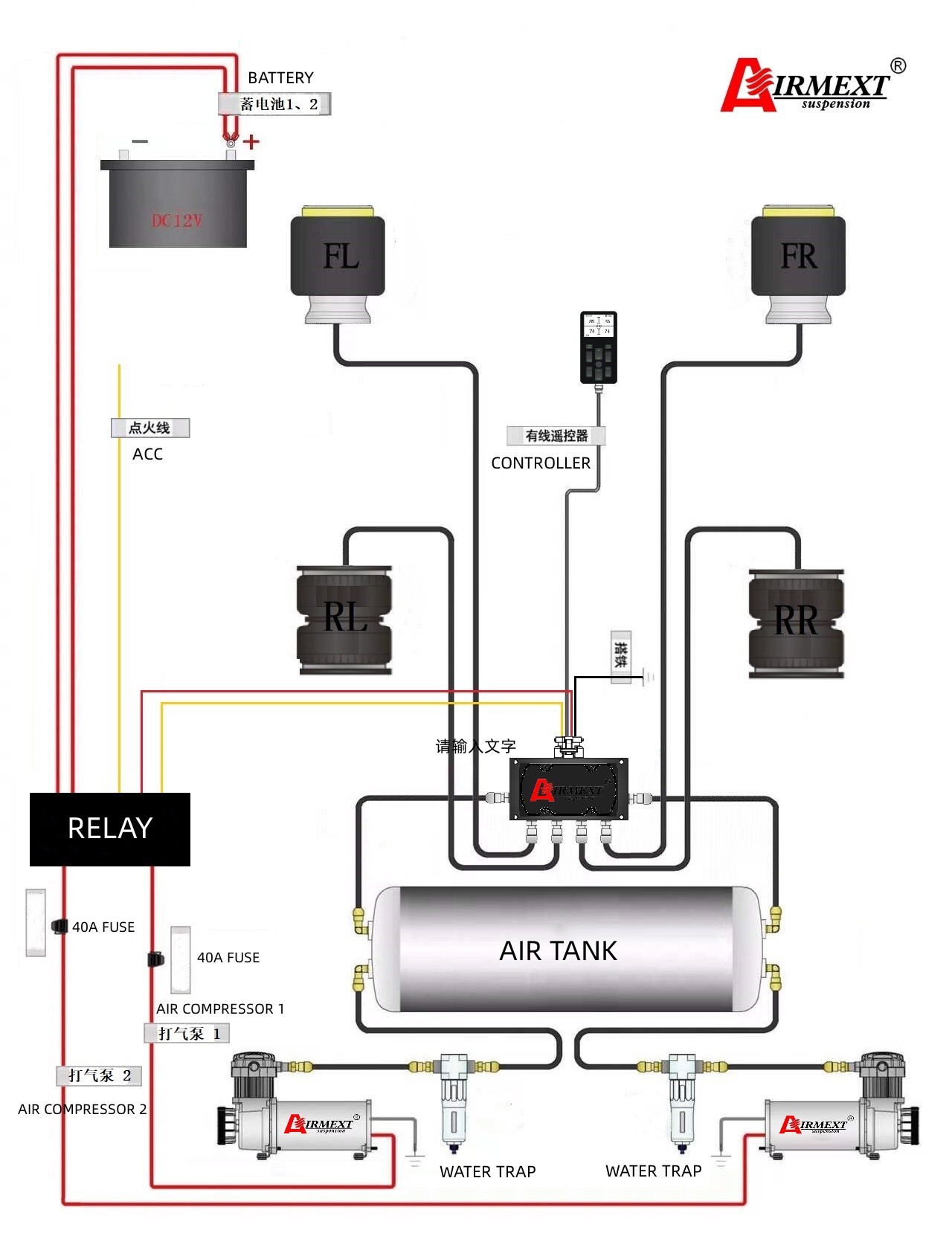 NEW APP for SN X5 for APP Store and Google Play ,OR download at our official website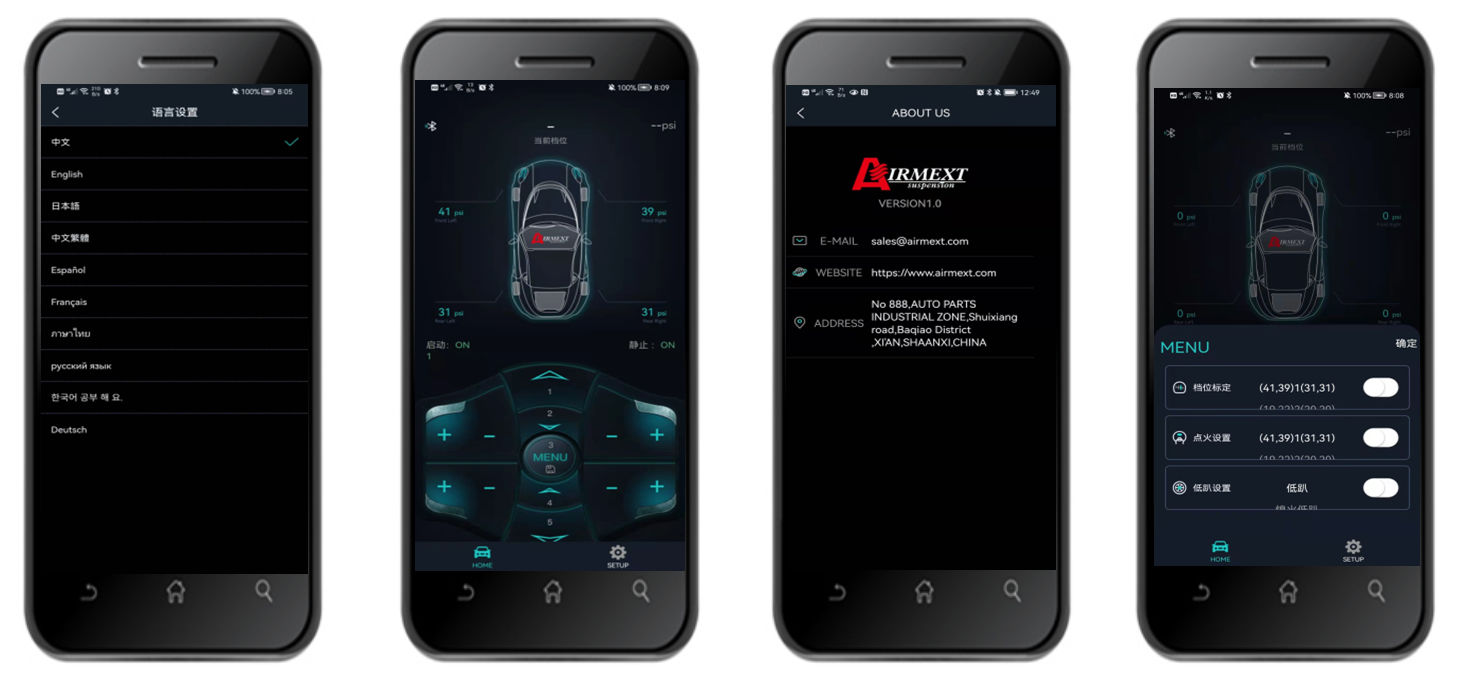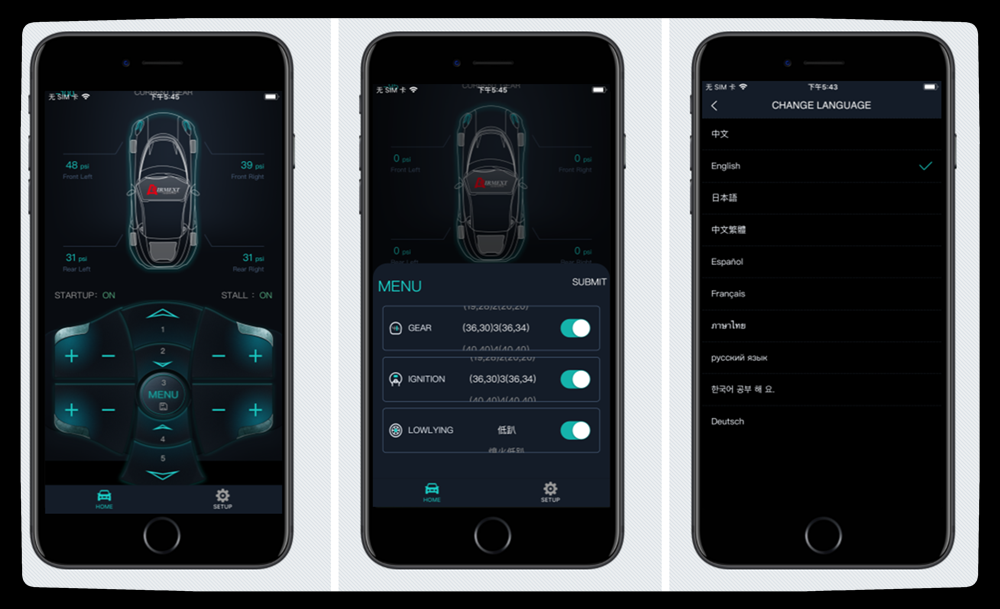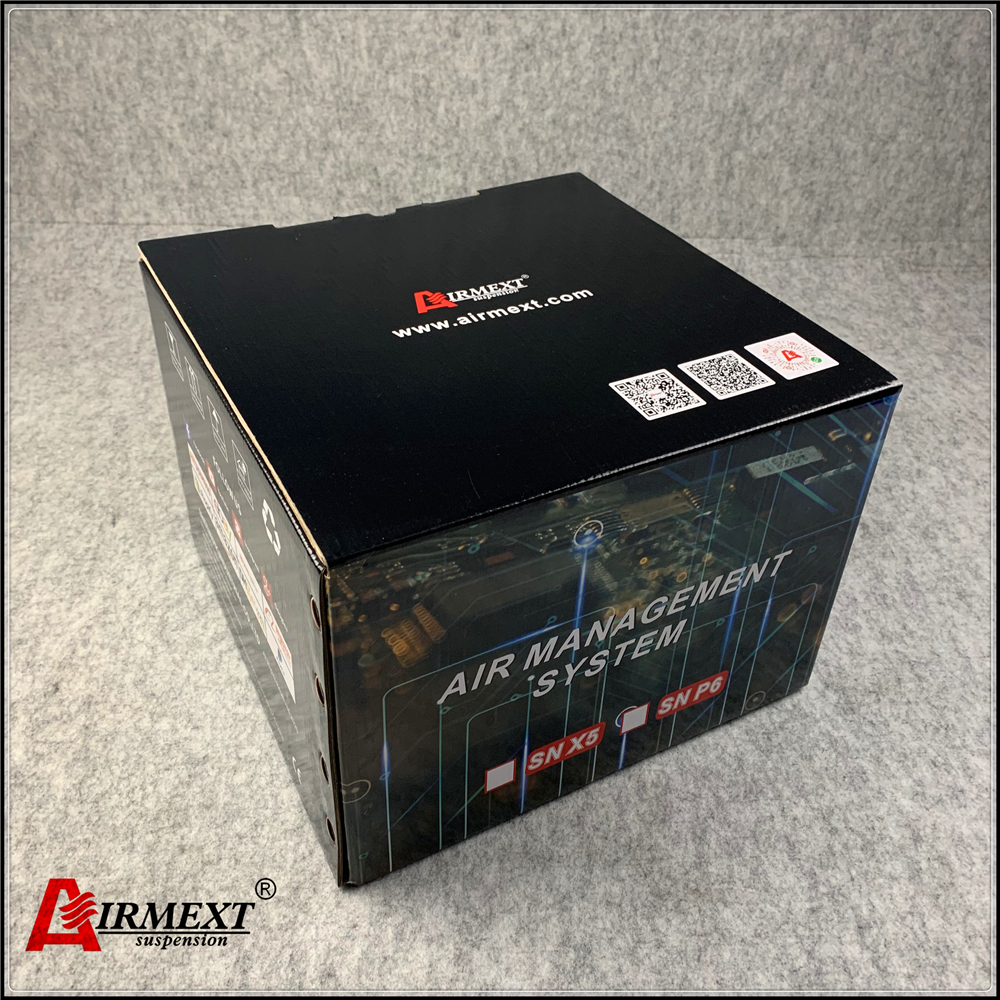 Type:

Air Pressure
Brand Name:

AIRMEXT
Origin:

Mainland China
ITEM NAME:

AIRMEXT top grade air management
Product No:

SN X5 V3
Car model fitment:

all car types need to update air suspension
WARRANTY:

lifetime for non-human damage

Your cart is currently empty.